Heart of the Alps
September 23 – October 4, 2023
The world's most beautiful country is waiting for you to be explored and photographed. This unique photography tour designed by Swiss born American photographer Christian Heeb will lead you from highlight to highlight. See and photograph verdant mountain valleys and gorges with villages and towns that date back into the middle ages. Icy mountain peaks as high as 15000 feet tower over ancient castles and pristine mountain lakes while we explore the photographic wonderland of the Swiss Alps.
We will stay in some of Europe's highest hotels in style and comfort while having the stunning mountain scenery to yourself during our sunset and sunrise photo sessions. This photo tour is lead by professional photographers Christian Heeb and Zack Schnepf.
Images and Reviews from our previous Top of Switzerland Photo Tour.
Experience Switzerland with the locals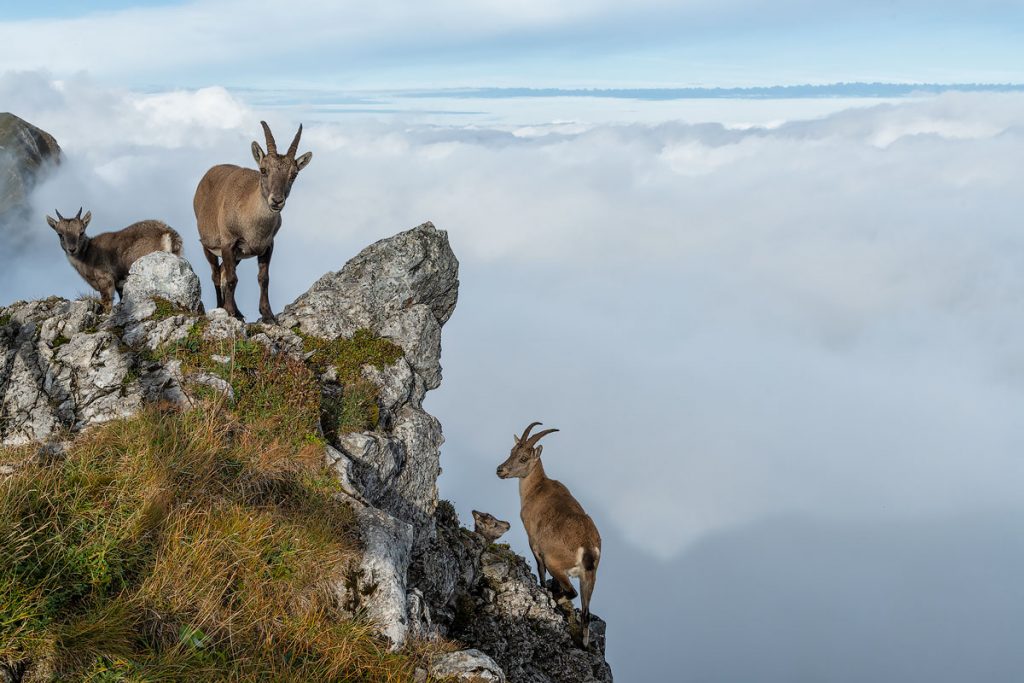 Highlights:
Engadine Valley
Mt. Muottas Muragl
Mt. Diavolezza
Lucerne / Mt. Pilatus
Schilthorn / Bernese Alps
Matterhorn / Zermatt
12 days, 11 nights
Shared double room is CHF 8,800 ~ US$ 9,200
single room CHF 10,300 ~ US$ 10,700. 
If your room choice is a double room but you do not have a room partner, you may end staying in a single room for the surcharge
max 6-9
beginner to advanced
from Zurich to Zurich in our 9 passenger vans
Included:
11 nights in very good accommodations
all Mountain Top Inn / Chalets (besides Zurich and Gonten)
meals as in itinerary included (9 breakfast, 4 dinners)
transportation from Zurich in our van
gondola rides to mountain tops
all entry fees as mentioned in itinerary
Not included:
flight to Zürich and back
meals not mentioned and all drinks
additional trips outside of itinerary
tips
insurance
Sat, Sept. 23: Individual arrival in Zürich (ZRH)
We recommend you arrive one day prior to this date to acclimatize and won't miss the tour due to delayed flight. Overnight at Zurich Airport.
Sun, Sept. 24: Zurich- Mt. Muottas Muragl
Our tour starts today with a drive across the Alps to the stunning Engadine Valley where we overnight high above St.Moritz. Overnight on Mt. Muottas Muragl. (B)
Mon, Sept. 25: Mt. Muottas Muragl
Another day of explorations in the Engadine with a visit to beautiful mountain lakes and ancient villages. Visit of the famed village of Guarda with its typical Engadine houses. Overnight on Mt. Muottas Muragl. (B)
Tue, Sept. 26: Mt. Muottas Muragl – Mt. Diavolezza
We are changing location and head up another mountain Hotel were we have a grandiose viewpoint high above the Bernina Valley overlooking a mountain glacier. Overnight stay at over 9000'. Overnight on Mt. Diavolezza. (B,D)
Wed, Sept. 27: Mt. Diavolezza – Appenzellerland
We leave the beauty of the Engadine for the green hills of Eastern Switzerland´s Appenzellerland. We pass the Lai da Palpuogna one of Switzerland's most beautiful small lakes and visit the independent country of Lichtenstein. Overnight in Gonten. (B)
Thu, Sept. 28: Appenzellerland – Mt.Pilatus
Our special treat today is the visit of the world famous library in our old home town of St. Gallen. The Abbey Library of Saint Gall is a significant medieval monastic library. We have a special permit and are able to visit and take pictures with no other people present. After a stroll through town we head to the Swiss heartland. After short visit of Lucerne we head up another mountain where we overnight in luxury high above the Central Swiss lakes. Overnight on Mt. Pilatus (B,D)
Fri, Sept. 29: Mt. Pilatus – Mürren
After a sunrise session on the mountain top we head towards the fantastic Bernese Alps. We will spend two days amongst the giants with great views toward the Jungfrau, the Eiger and the Moench peaks. Overnight in Mürren. (B)
Sat, Sept 30: Mürren
Another night in Mürren with visit to the Schilthorn peak. The village of Mürren is surrounded by photogenic old barns and stunning scenic vistas. Overnight in Mürren. (B)
Sun, Oct 1: Mürren – Gornergrat
After a descent to the valley near Interlaken we head towards the mountains of the Canton Valais. We will piggy-back our car on top of a Swiss train that will carry us for 15 minutes through a tunnel into the Canton Valais where we head straight to the car free village of Zermatt. For tow nights we will reside high above the valley with stunning views to the Matterhorn and the surrounding mountains. Overnight on Gornergrat. (B,D)
Mon, October 2: Gornergrat
Some of you will want to hike to the small lake near our hotel to get a reflection of the Matterhorn at sunrise. It takes a 40 minute walk to reach the lake. During the day you can explore the surrounding glaciers and mountains or take the train to Zermatt and explore the town. Overnight on Gornergrat. (B,D)
Tue, October 3: Gornergrat – Zürich
After another sunrise session with the Matterhorn we head down to our Van and drive back to Zürich. Overnight in Zürich.
Wed, October 4: Individual departure from Zürich (ZRH)
We reserve the right to adjust the program if necessary.